Leaders of Qatar, Part I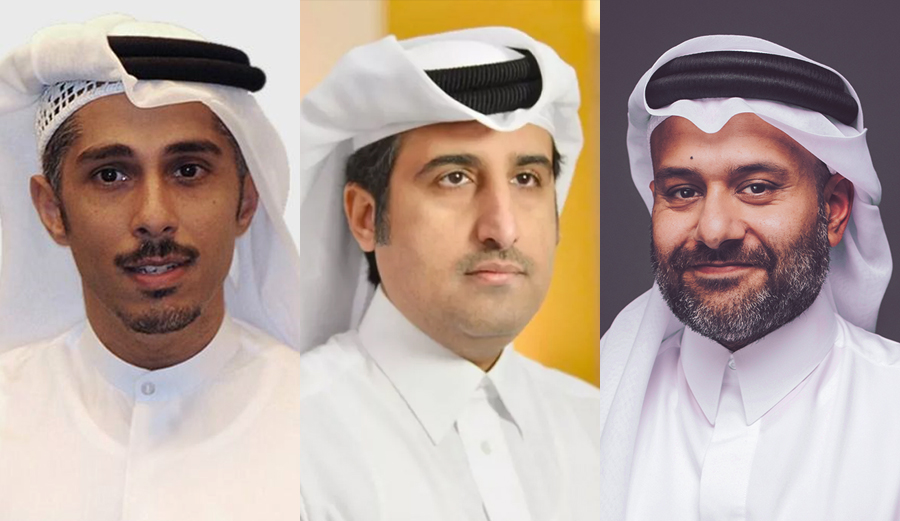 Qatar's success in promoting a diversified economy is evident in the country's advanced ranking on several international indicators. The state ranks first in terms of providing a safe business environment, second in terms of the tax impact on business, third for government procurement of advanced technology, fourth in term of venture capital availability, and fifth for the availability of scientists and engineers.
Few markets can match the pace of Qatar's economy. As part of the National Vision 2030, the government announced a US$200 billion investment program. This initiative focuses on four main pillars: economic development, social development, human development and environmental development. Off the back of this, infrastructure projects, commercial and residential developments, international sporting events and large-scale economic diversification plans are all driving demand.
Qatar's economy has successfully absorbed the shocks from the 2014-16 drop in oil prices and the continuing diplomatic rift, according to the International Monetary Fund (IMF). The country has managed to retain export ties and develop newer trade relations, sustaining its one-third share of global liquefied natural gas (LNG) trade.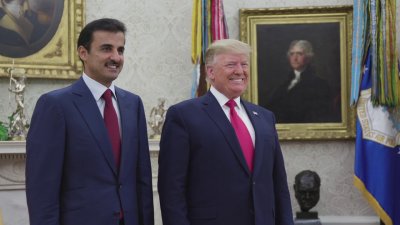 "Overall, the blockade has helped to build resilience and provided a platform for growth for Qatar going forward," says Qatar Free Zone Authority (QFZA) deputy chief executive Abdulla al-Misnad
As Saleh bin Hamad Al-Sharqi, Director General of Qatar Chamber of Commerce and Industry pointed out "After the initial setbacks due to the diplomatic rift with GCC neighbors in June 2017, Qatar has weathered the consequences of the dispute with sound economic confidence, aided by its financial reserves and infrastructural strength. The country has continued to grow, driven by strong government spending and steady private sector investment, where investors have taken a medium to long term view of the market opportunity. The sustained growth has also been supported by rising oil prices. "
The stance remains positive with growth expected to rise to 3.4% by 2021 driven by higher service sector growth as the FIFA World Cup draws nearer. Lastly, hydro-carbon sector growth is also expected to pick up as the Barzan natural gas facility comes online in 2020, and the expansion of the North Field gas projects is completed by 2024.
Current structural reforms with emphasis on private sector-led growth and economic diversification is helping support a more inclusive growth. The authorities' reform agenda concerning to the business environment, special economic zones, labor law, increased foreign ownership limits and privatization are welcome by the investment community.
The Qatar Chamber of Commerce and Industry serves a platform to represent the Qatari private sector locally and globally.
Some 32,000 new companies have been established in Qatar since the blockade was enforced, Qatar Chamber of Commerce and industry (QCCI) chairman Sheikh Khalifa bin Jassim bin Mohamed al-Thani said. This marked an increase of around 34% over the previous two years, when 24,000 new firms were set up in the country, he informed. In a statement, Sheikh Khalifa stressed that the local private sector "proved its great ability in dealing with big challenges, as they adapted quickly to the blockade, in no small part thanks to the rapid steps adopted by the government."
Director General of the Qatar Chamber, Saleh bin Hamad Al Sharqi, said: "The achievements of the chamber came as part of its pioneering role in serving, representing and protecting the private sector". He added "We are paving the road for new opportunities for public-private partnerships (PPPs) in sectors including health, information technology and education, as well as initiatives to support private-sector growth, particularly from SMEs, by organizations, including the Qatar Development Bank and Qatar Business Incubation Centre"
Back To Top
---
QATAR'S REAL ESTATE: BUILDING A SUSTANABLE FOUNDATION
The real estate sector has been an important contributor to economic growth in recent years. According to a 2018 report, non-mining and quarrying sectors registered a combined compound annual growth rate (CAGR) of 6.8% between 2013 and 2017, which was largely attributed to four sectors: construction, health care, insurance and real estate.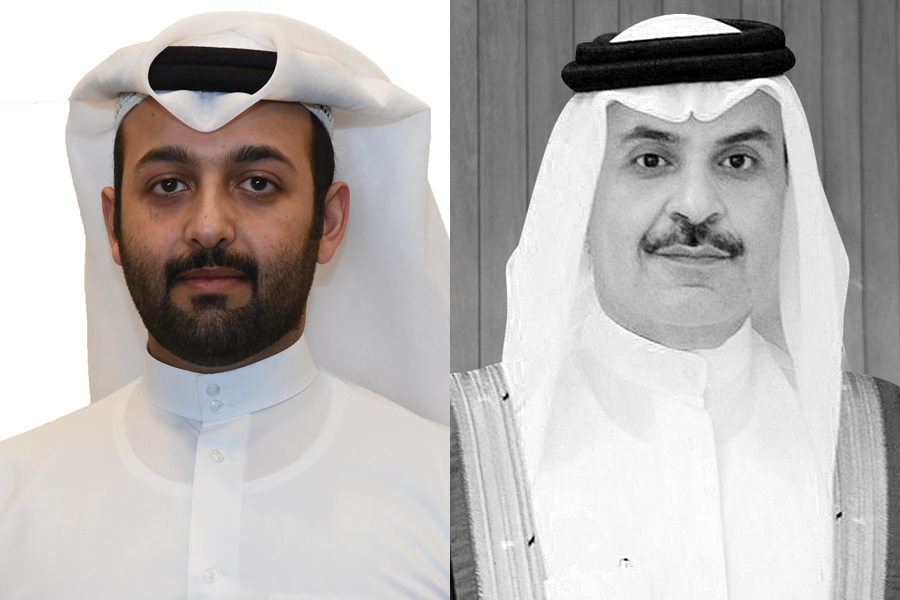 Qatar plans to increase residential space by about 50 percent and office space by 40 percent in the next three years, partly on expected demand from the World Cup. The lion's share of construction underway is for high-end residential towers, white-collar office space, and luxury hotels and shopping malls. Much of the buildings are built in an entirely new city, Lusail, a 38-square kilometer stretch just north of Doha dotted by commercial towers, hotels, and shopping centers at various stages of construction.
A key player in the Qatar's real estate has been Katara Hospitality, a leading developer, owner and operator of high-end properties and hotels around the world. based in Qatar, announced back in 2017 , the development of Qetaifan Island North, a one-of-a-kind sustainable waterpark and resort project.
The 1.4 million square meter Qetaifan Island North project is a major part of Lusail City's expansion project. Its centerpiece will be a state-of-the-art waterpark alongside a range of leisure attractions and luxury hotels, will be developed and managed by Qetaifan Projects company, a newly established subsidiary valued at QAR 11 billion.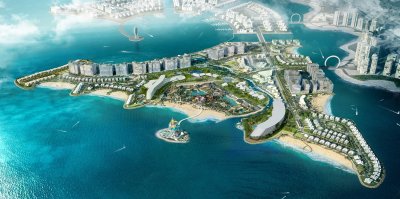 Sheikh Nasser Bin Abdulrahman Al-Thani, Deputy Chairman pointed out " We are always looking to invest in a collection of unique properties in key sought-after international locations while partnering with some of the world's finest hotel brands, ensuring they are aligned with our vision and brand values. We acquire and further invest in properties that have set the standards in the industry, as we work to create a unique portfolio of iconic hotels around the globe."
Another key player in the real estate sector has been Sharaka Holdings. Originally established as the General Trading Group in 1968, Sharaka Holdings symbolizes a partnership between eight diverse sectors across 31 companies in Qatar, which include real estate development, education, property management, restaurants, trading, manufacturing, contracting and specialized services. Earlier this year, Sharaka won the "Best Real Estate Development Company" and the "Best Business Holding Company" by at the Qatar Business Excellence Awards instituted by MEA Markets 2019. Commenting on the achievement, Sharaka Holdings Chairman Sheikh Abdulla bin Ahmed al Thani, said, "The word 'Sharaka' in Arabic means partnership. We have grown from a family business into a family of businesses. At the heart of our business are the traditional values of partnership and cooperation. Our group is committed towards supporting the Qatar National Vision 2030." Strategic partnerships and organic growth has led to continuous expansion of their geographical presence. Today, Sharaka Holdings owns properties and has a market presence in the U.K., Europe and Jordan.
In a bid to spur activity, in January 2019 Qatar ratified an investment law allowing foreigners full ownership of companies. Real Estate sales have consistently grown, owing to rising internet penetration, growing demand, incline in personal disposable incomes, surging middle class youth population and opportunities by government infrastructure investments.
Back To Top
---
ENERGY: RESILENCE SOLIDIFIED
When Qatar's Gulf neighbors and Egypt sought to isolate Doha with a boycott imposed last year, the nation's top energy officials kept a cool head and ensured oil and gas exports barely felt a hiccup. Saad Al-Kaabi, a U.S.-educated engineer who rose the ranks to become Chief Executive Officer of Qatar Petroleum (QP) in 2014, had a contingency plan to maintain energy flows that account for 60 percent of the Arab nation's state revenues.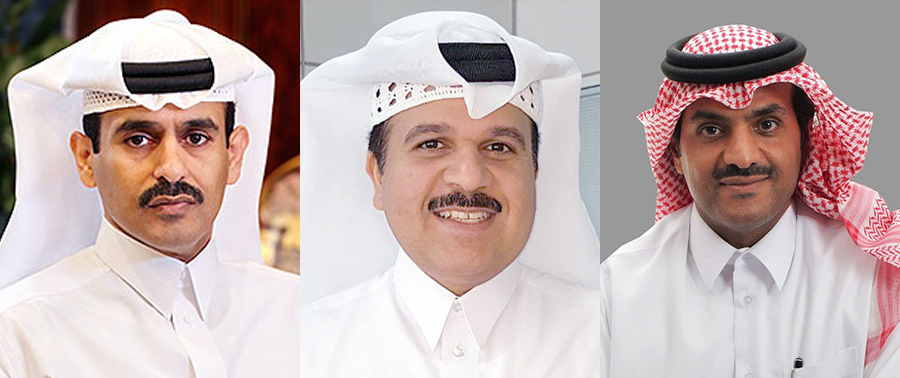 Mr Al-Kaabi said plans are underway at the state-owned energy company to increase annual LNG production capacity by 40% from the current 77 million tons. But, given expectations for greater Asian demand, he is preparing to raise the capacity even more.
"Oil and gas have been the backbone of the economy up until today, and will remain for years to come, thus facilitating the capability and opportunity to diversify into other sectors and investments," Mr. Al Kaabi said, "We stand for three things really, Integrity, Ethics and Processes we have. Our compliance and corporate governance is up to international standards allowing us to increase our production from 77 million tons per annum to 110 million by 2024."
Qatargas was established in 1984 as a joint venture between Qatar Petroleum, ExxonMobil and other partners. Today, Qatargas is the world's largest liquefied natural gas (LNG) company. Following the successful integration with RasGas, Qatargas is well positioned in an ever-competitive and continuously evolving market.​​ Qatargas CEO, Khalid bin Khalifa Al Thani, has underscored the significance of liquefied natural gas as a destination fuel in the future of energy, playing a major role in the 'energy transition' the world is embarking on. He recently stated that "Natural gas remains the fastest growing fossil fuel globally, benefiting from its flexibility, competitive economics, and low emissions profile. Thus, natural gas is called to play a major role in the energy transition, supported by the industrialisation and power demand particularly in emerging countries in Asia and Africa, and the continued 'coal to gas' switch, especially in India and China."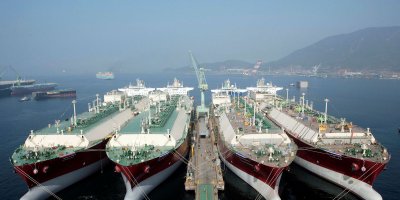 Renewable energy is also playing a key role in the company's long-term strategy. Qatar Petroleum (QP) and Qatar Electricity and Water Company (QEWC) have established a joint venture company for the generation of electricity from solar power, with QP holding 40 % and QEWC holding 60 %. SIRAJ ENERGY, the newly formed entity is based on the Vision of HH the Emir to invest and develop Renewable sources of energy and environment friendly technologies, while diversifying the sources of energy production and increasing reliance on more sustainable and renewable sources of energy.
"One of QP's main pillars in our strategy is energy efficiency and renewables, we have established a dedicated subsidiary called SIRAJ SOLAR ENERGY in charge of building the first IPP solar power plant in Qatar in 2020 which will be one of the largest in the world, we are also developing opportunities in hydroelectric and wind power."
Nebras Power, the foreign investment arm of Qatar Electricity & Water Company (QEWC), is also an active player in the evolving global power industry, pioneering future energy solutions through its long-term investments.
Nebras Power Investment Management, a Dutch affiliate of Nebras, acquired 75% stake in Zon Exploitatie Nederland Holding (Zen), a leading developer and operator of solar power generation assets in Netherlands. Zen is joining the growing portfolio of Nebras assets spread from Europe to the Middle East and South East Asia.

"The acquisition by our Dutch affiliate of a controlling stake in Zen is the first step in the direction which we have planned since the very inception of Nebras" according to Fahad Hamad al-Mohannadi, chairman of Nebras.

Asserting that Nebras' intention is to become a grass-root international power developer; he said the Zen transaction would confirm this strategy and at the same time provide diversity to its portfolio.
Pioneering Future Energy: A Profile of Nebras Power
Qatari-based firm's global ambitions focus on investing in renewable energy assets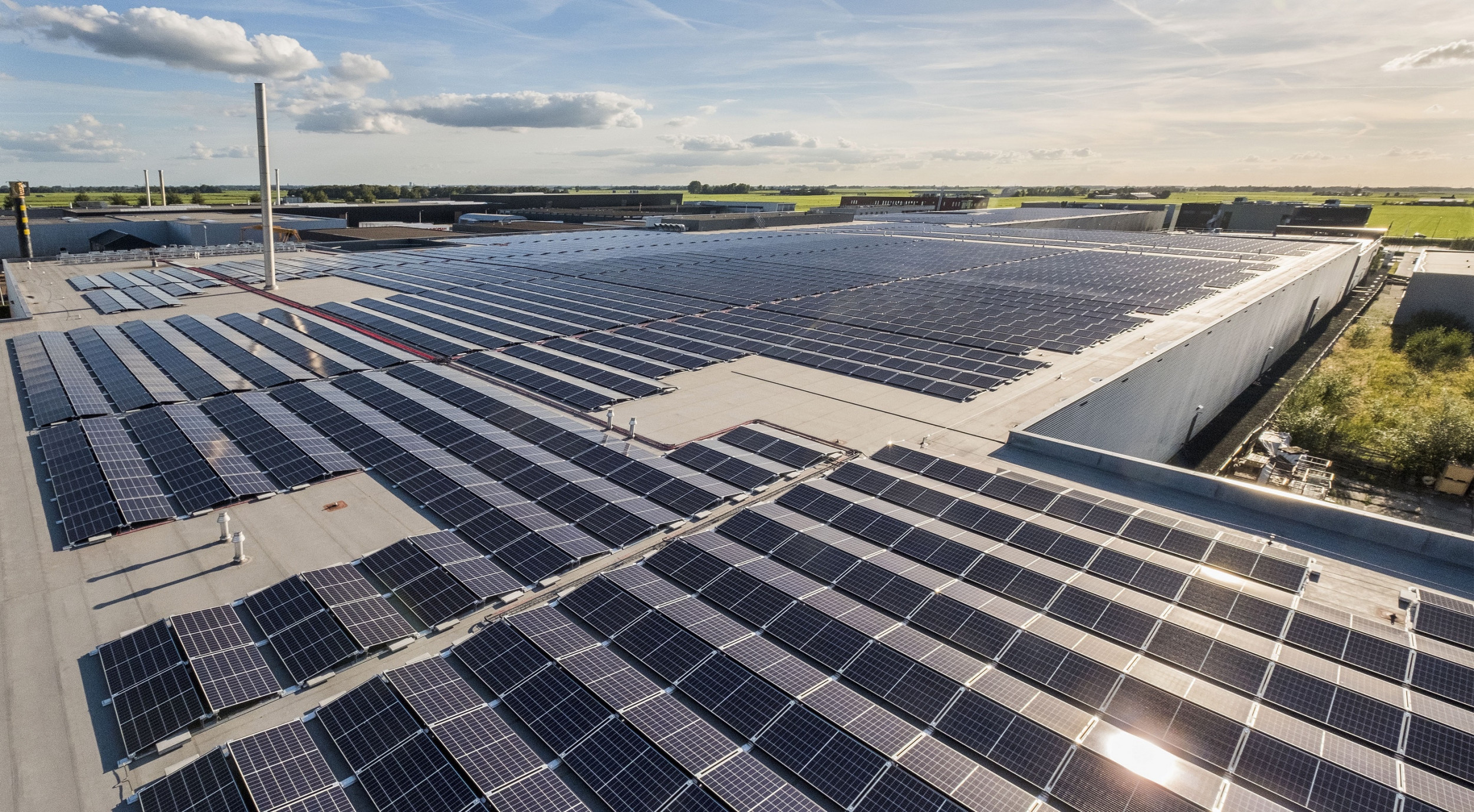 Nebras Power ("Nebras") is a Qatari company established in 2014 by the Government of the State of Qatar to invest globally in electric power generation and water desalination on behalf of its shareholders. Nebras Power shareholders are: 60%, the national power generation company QEWC (Qatar Electricity and Water Company) and 40% Qatar Holding, a private equity arm of QIA (Qatar Investment Authority), Qatar's sovereign wealth fund.
Nebras was set up to take advantage of the investment opportunities created by continuously growing demand for electricity and water throughout the world, especially in the rapidly developing markets in the Middle East, Asia, Africa and Latin America. It was also set up to participate in the evolving nature of the global power industry and to pioneer future energy solutions in its investments.
Nebras was created as a fully-fledged investment company capable of building on these long-term global opportunities. Being the vehicle through which Qatar intends to develop and manage a portfolio of strategic investments in power, water and renewables throughout the world, they form part of Qatar's 2030 vision to diversify the economy from oil and gas and to be the custodians of wealth for future generations of Qataris.
Since its inception, over a relatively short time of five years, Nebras Power has grown into a major international power investor and developer. As of first quarter 2019, the company has an international portfolio of power projects amounting to approximately 5.6 GW (gross) and 1.6 GW (net) and the portfolio spans the Middle East, Asia, North Africa and Europe. As they grow, they will continue looking at opportunities in these markets but also in other regions of the world.
Their vision and ambition is to become one of the leading power generation companies of the world, pioneering future energy. Their mission is to work with their partners toward a sustainable future and create long-term value to their shareholders.
Nebras is very much part of the new "knowledge economy," part of Qatar's ongoing and highly desirable shift from a resource-based economy to a knowledge- based one. Even as production and export of natural gas will clearly remain of critical importance to the country for many years to come, this historical shift emphasizes the acquisition of new skills and expertise that will allow the country to continue to prosper in the long run, when both the availability and importance of hydrocarbons diminish.
The essence of Nebras and its value to Qatar and its people is smart investment and equally smart development of power generation assets and energy value chains in addition to water desalination assets.
This is a high-value added activity, which is typical of highly developed services-driven economies. Economies of global financial and services centers, or even some high-GDP countries without any natural resources can create huge amounts of wealth from being host to activities and companies similar to Nebras. Many of these places have limited natural resources. Instead, they thrive on innovation, new technologies and value-added services, and knowledge-based activities. Whether investment management, education, asset development, or technological innovation, today all are knowledge-based assets that can be exported globally.
As stated by Khalid Mohammed Jolo, Chief Executive Officer of Nebras, "Equally important to Nebras is to be at the forefront of the growing role of clean natural gas in the global economy. Renewables by nature are not a base load generator but only an intermittent provider of electric power."
With continuing retirement of oil, nuclear and coal generation there is a growing need for fast-start, clean gas generation. On the financial front, Nebras Power has continued its strong financial performance over the last few years as a result of their high quality asset portfolio, which provides stable and visible earnings and cash flows, as well as a solid base for future growth. As of end of 2018, Nebras has total assets of more than USD$ 1.87 billion.
Back To Top
---
PRIORITIZING FDI
Foreign direct investment (FDI) is key to Qatar's strategy. The recently modified law on FDI is a key development to come out of the blockade, focusing on the agricultural, industrial, information technology, education, health and tourism sectors.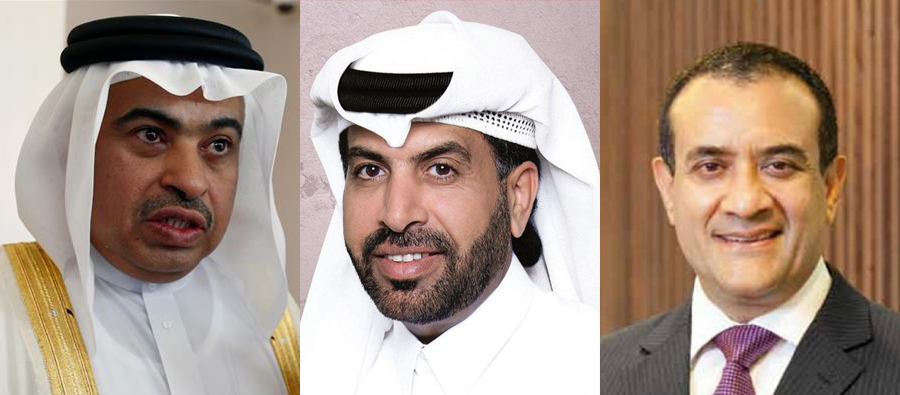 The new directive is set to transform the country's investment ecosystem which proposes to throw open all sectors to 100 percent foreign investment (banking and insurance with direct permission from the Prime Minister's Office), would get the preferential treatment exactly in line with Qatari companies.
These companies will be eligible for all the incentives that Qatari companies are currently enjoying, including the permission to participate in government contracts.
HE Ali bin Ahmed Al Kuwari, Minister of Commerce and Industry said: "Qatar has undertaken several measures to improve its ranking in terms of ease of doing business by reducing the number of procedures and time required to start a business, introducing a one-stop shop to streamline foreign investment applications, providing greater support for international investors throughout all stages of their applications and offering consumer credit scores to banks, financial institutions, and borrowers"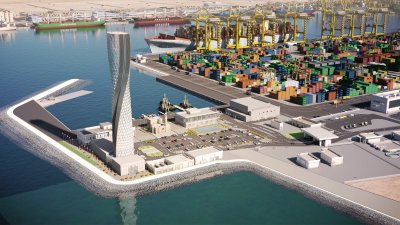 "We also see the Qatar Financial Center and free zones as platforms and levers to support the incubation and evolution of this new law and new direct investment," said Rashid bin Ali Al Mansoori, CEO of the Qatar Stock Exchange and a board member of Qatar Financial Centre (QFC) "This will contribute to private-sector development in Qatar," he added
Qatar has assigned $3 billion to draw foreign companies to its free zones and an additional $2 billion to draw multinationals to its financial center, in direct competition with Dubai. As a result, Qatar could become a hub for re-export to countries such as Iraq, Pakistan and Turkey.
Yousuf Al-Jaida, CEO of the Qatar Financial Center said that as a result of the blockade, Qatar's government was working to attract more foreign direct investment. The Qatar Financial Centre states that businesses setting up operations in Qatar can "enjoy competitive benefits" in the country, including a legal environment based on English common law, the right to trade in any currency, 100 percent foreign ownership, 100 percent repatriation of profits and a 10 percent corporate tax on locally sourced profits.
"We've allowed 100 percent foreign ownership across all sectors, we've allowed visas from 80 different nations and (allowed citizens) to get visas on arrival, which hasn't happened in the past ever before, and we're at looking at also doing things differently," Al-Jaida said.
"Qatar's economic foundations remain strong, with healthy, stable credit ratings, large sovereign reserves and an economy demonstrating sustained GDP growth," says Joseph Abraham, group CEO at Commercial Bank of Qatar. "The banking system has adjusted quickly to the blockade."
Qatar's 2019 budgetary spending is focused on infrastructure, health, education, manufacturing, and transportation. By value of inward FDI stock, manufacturing, mining and quarrying, finance, and insurance are the primary sectors that attract foreign investors. Qatar provides various incentives to local and foreign investors, such as exemptions from customs duties and certain land-use benefits. The World Bank's 2019 Doing Business Report ranked Qatar second globally for its favorable taxation regime. The corporate tax rate is 10 percent and there is no personal income tax.
The government has created a regulatory regime to curb corruption and anti-competitive practices. In 2016, Qatar streamlined its procurement processes and created an online portal for all government tenders in an effort to improve transparency.
Madaeen Al Doha Group has proven to be a reliable partner for foreign companies that want to establish themselves in Qatar and the GCC. The group is a 100% privately owned company, owned by members of the royal family. The group was established in 2009 mainly focusing in the sector of engineering and construction to support Qatar's development plan. Since then the company has been moving progressively in order to cover a diverse range of sectors in the country's economy and increasing a global outreach.
With annual events in the most important cities in the world, Madaeen created a platform called Doing Business in Qatar, whereby they analyze the market for foreign companies as well as identify their opportunities, strengths, and weaknesses. Foreign companies can have an introduction to the market, understand the legal and regulatory system in the country, align their businesses to their specific industries with B2B sessions and study the numerous benefits of starting a business Qatar. Kassem Ajineh, General Manager of Madaeen Al Doha Group stated " Companies in the areas as diverse as logistics, blockchain, the Internet of Things and AI can benefit from Qatar's strong technological infrastructure, including a range of world-class universities and vocational training centres. With continued high investment and economic growth, there's really never been a better time to invest in Qatar."
Back To Top
---
NATIONAL VISION
Diversifying away from oil and transitioning to a knowledge based economy.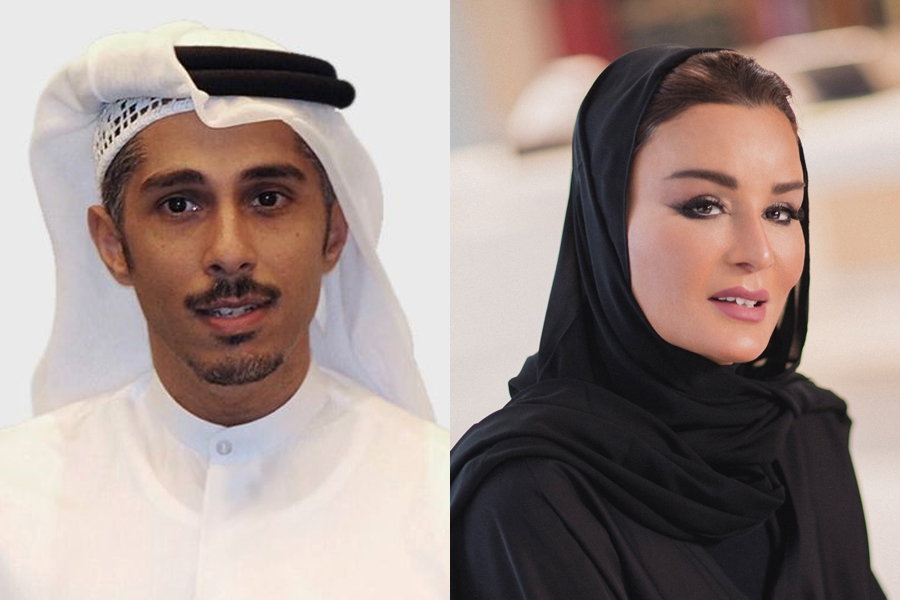 Launched in 2008, Qatar's Nation Vision 2030 aims to transforming the country into an advanced society capable of achieving sustainable development and securing a high standard of living for future generations.
The plan's goals are divided into four central pillars: economic, social, human and environmental development, with a vision of a vibrant and prosperous Qatar with economic and social justice for all.
An important part of the vision is to create a diverse knowledge economy that lasts beyond oil and gas reserves and the government's US$200 billion investment program underlines this commitment.
Foreign Direct investment is key in this long-term plan to diversify and strengthen non-hydrocarbon industries – increasing competition, stimulating growth and creating an international talent pool. Domestic entrepreneurship will play a vital role in this initiative.
Qatar's budget 2018 sends a strong message to the boycotting Arab states that the country will not surrender to the economic pressures. Turning the challenge into an opportunity to grow, Qatar extended its focus to expand and develop different sectors and embraced various major projects like the opening of one of biggest ports in the region Hamad Port as well as the Free Zones Authority(QFZA).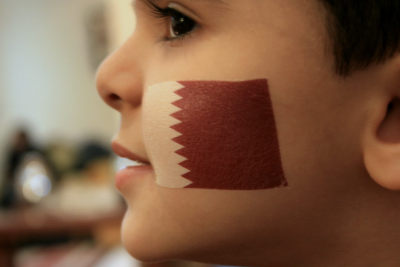 Qatar has announced major amendments to a number of existing pieces of legislation, namely its law on investment free zones. The law on investment free zones offers investors numerous incentives, including the freedom to transfer capital and choose the legal entity of a project, in addition to exempting assets and production requirements, as well as exports and imports, from taxes and duties, which will streamline the flow of goods and services to and from Qatar.
Deputy chief executive of the "Qatar Free Zones, Abdulla al-Misnad said, "QFZA has additionally announced its support for and participation in Qatar Petroleum's landmark Localization Program, 'Tawteen,' which aims to enhance the energy sector's local supply chain and is expected to create new investment opportunities in Qatar" . QFZA will provide land solutions, tailor regulations, and review business plans to help maximize the success of the program, which will in turn provide a wide range of benefits for companies operating in Qatar. Al Misnad added: "The Free Zone Authority is very much a product of Qatar's diversification and economic development efforts in the last three years. Developing new economic clusters represents one of our core objectives."
With emphasis on diversifying revenue inflow from non-hydrocarbon sector, increasing the share of the private sector in the economic growth and developing the local industries is an indication of the economy's efforts to achieve self-sufficiency.
Qatar also encouraged the industrial sector by proposing various incentives such as fees exemption on raw materials, machinery, spare parts and equipment for the industrial establishments, particularly the small and medium sized industries. The government also ensured constant backing and developmental opportunities for industries in sectors including food and beverage, environmental industry, pharmaceutical and manufacturing industries to contribute more to the gross national income. These incentives and efforts of the government resulted in investments of more than QAR260 billion for about 730 industrial enterprises.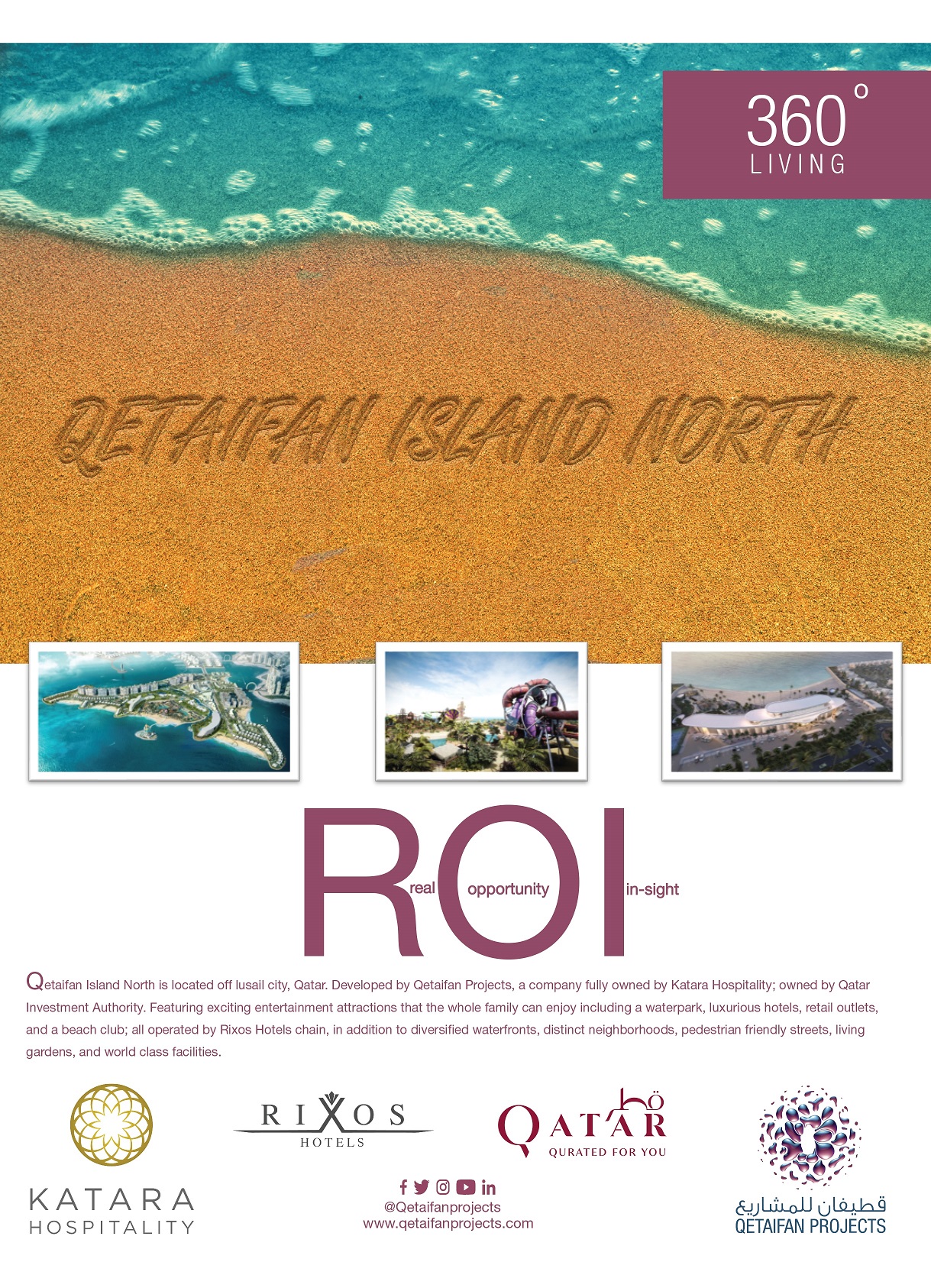 Another prime example of country's diversification efforts is its attempt to create a hub for educational excellence through Education City. The City brings in various foreign universities to collaborate with local institutions to improve on the quality of education and attract more non-residents for educational purpose. Various western universities including HEC Paris, University College London and Carnegie Mellon University in Qatar, have already become a part of the Education City project.
Two decades ago, Sheikh Hamad and Sheikha Moza bint Nasser established Qatar Foundation (QF). Since its inauguration, and with the creation of Education City, Sheikha Moza has personally ensured, as chairperson of QF, that education and research remain national priorities, leading efforts to make Qatar a centre for innovation, discovery and creativity. Education City is place with branch campuses of some of the world's leading educational institutes, a homegrown research university, start-up incubators, technology parks, heritage sites, cultural institutions, and so much more.
Back To Top
---
QATAR'S EDUCATION PAVING THE WAY FOR THE LONG RUN
The government of Qatar allocated a heavy annual budget for Qatar's education sector in line with Qatar National Vision 2030, which focuses on enhancing course curriculum, improving learning outcomes, encouraging efficient teaching and refining the efficiency of education system. There has also been a shift towards private education which has resulted in emergence of new international institutions offering private education based on diverse international curricula and are particularly beneficial for the expat population, who were not allowed to obtain education in the public schools.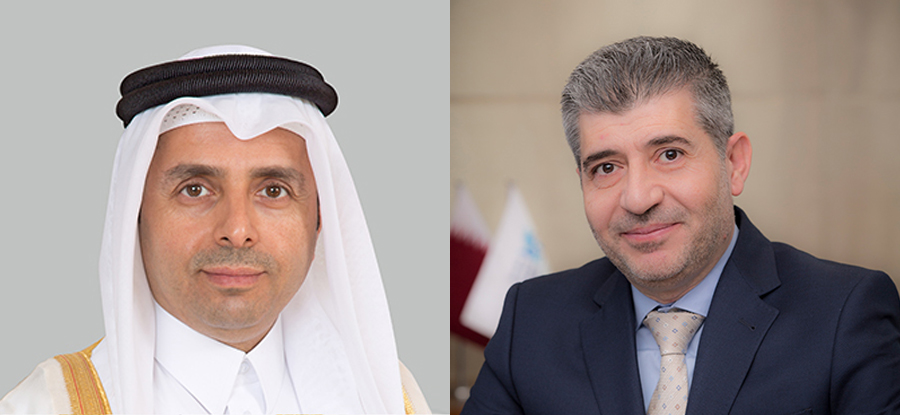 The Ministry of Education and Higher Education is continuing with the implementation of its 2017-2022 plan that aims to develop a world class educational system, Over the past years, the region has witnessed an influx of private schools and universities to capitalize on the rise in demand for quality education. International schools such as The Phoenix Private School, Doha British School, DPS Modern Indian School, Park House English School and GEMS American Academy Qatar amongst others have opened their doors in the Qatar region. With the strong pipeline of schools expected to start operations in the next five years, it will likely challenge the sustainability of schools. This could evidently result in some of the smaller private operators shutting down their operations leading to consolidation.
Hussain Al Hammadi, Minister of Education pointed out that the adoption of the Higher Policy for Science, Technology and Innovation has been key to stimulate investment and supporting innovation " This policy represents a turning point in the development path of the country's education vision and will continue to have a positive impact on direct investment in various industries. The policy, as well as putting a focus on the science and technology sectors, further enforces the stimulation of innovation by adopting a clear strategy for all stakeholders. It aims to direct local and foreign investment towards these sectors, especially with the creation of an environment that actively embraces these investments.
The total enrollments in universities inclined at a crawling rate from 2013 to the academic session of 2018. It was witnessed that nearly twice as many female students enrolled in universities in Qatar as males, and nearly two-thirds of all graduates were women. While expat and Qatari females are still more likely to enroll in and graduate with university degrees, their male counterparts opted to work early in their careers.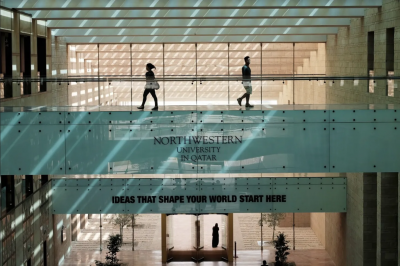 Ahmad Hasnah, President, Hamad bin Khalifa University , one of the leading educational instituions in the region, points out pointed out " At HBKU we are steadfast in our belief that the focus of higher education in the region must be on university programmes and research projects that are inherently linked to society's needs, thereby playing a direct role in a nation's economic development. Innovative research should be in a progressive university's DNA, and students should have the opportunity to directly participate in research wherever possible.
The government of Qatar is also designing a localization strategy to increase the number of Qatari nationals in all joint venture industries and government departments to assume important positions formerly occupied by expatriates and for this, they are focusing on imparting education to Qatari nationals, specifically to female students.
In the long run, the Qatar education market is expected to be driven by the improvement in the education system brought by the education ministry. The Qatari Ministry is emphasizing more towards female education by implanting education on the online portals due to which the number of enrollments is increasing exponentially. The government of Qatar has done strategic planning for the annual budget for Qatar's education sector. Qatar National Vision 2030 will help the Qatar Education System to structure the curriculum by improving the learning outcomes of the students, by encouraging the teachers for increasing their teaching efficiency and thereby refining the whole education system.
Another highlight in Qatar's educational achievements is the International Research and Development Centre (R&D), which works to further develop research and development excellence and innovation in the country. This center is amongst many other initiatives that resides in the Qatar Science and Technology Park (QSTP), a hub for scientific and technologic innovation and commercialization.
Back To Top
---
QATAR AND THE US: STRENGTHENING THE TIES
The United States established diplomatic relations with Qatar in 1972 following its independence from the United Kingdom. As a valuable partner to the United States, Qatar has played an influential role in the region through a period of great transformation. The governments of the United States and Qatar held the second Strategic Dialogue in Qatari Doha earlier this year.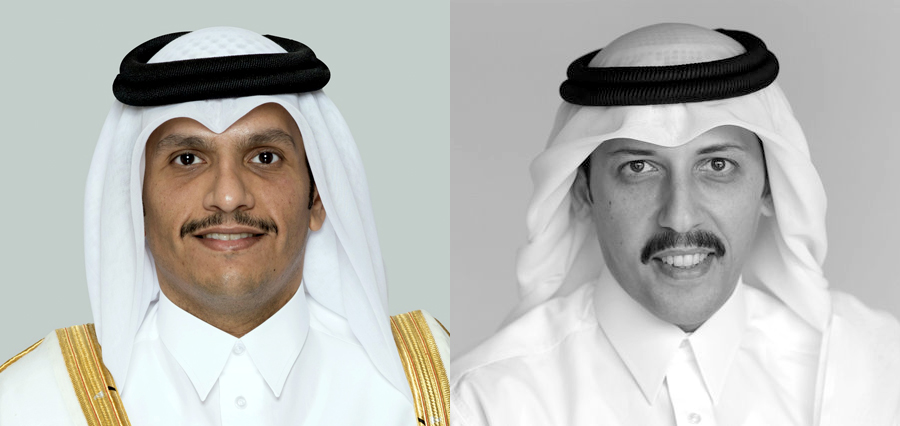 HE Deputy Prime Minister and Minister of Foreign Affairs Mohamed bin Abdulrahman al-Thani chaired the meeting along with US Secretary of State Michael Pompeo. At the end of the dialogue, the two countries issued a joint declaration stating numerous aspects of their strong bilateral ties, including regional security and defense co-operation, education and culture, law enforcement and counterterrorism partnerships, commercial and energy synergies and labor issues.
The value of bilateral trade between Qatar and the U.S. has doubled in 10 years, Qatar's trade minister Ali al-Kuwairi said at the U.S.-Qatar Strategic Dialogue conference. He said the U.S. tops the list of exporters to the Gulf nation.
Qatar Investment Authority (QIA), Qatar's state-owned sovereign wealth fund, aims to raise investments in the United States to $45 billion in the next two years as it rebalances its portfolio of assets away from Europe, its chief executive, Mansour Ibrahim al-Mahmoud recently announced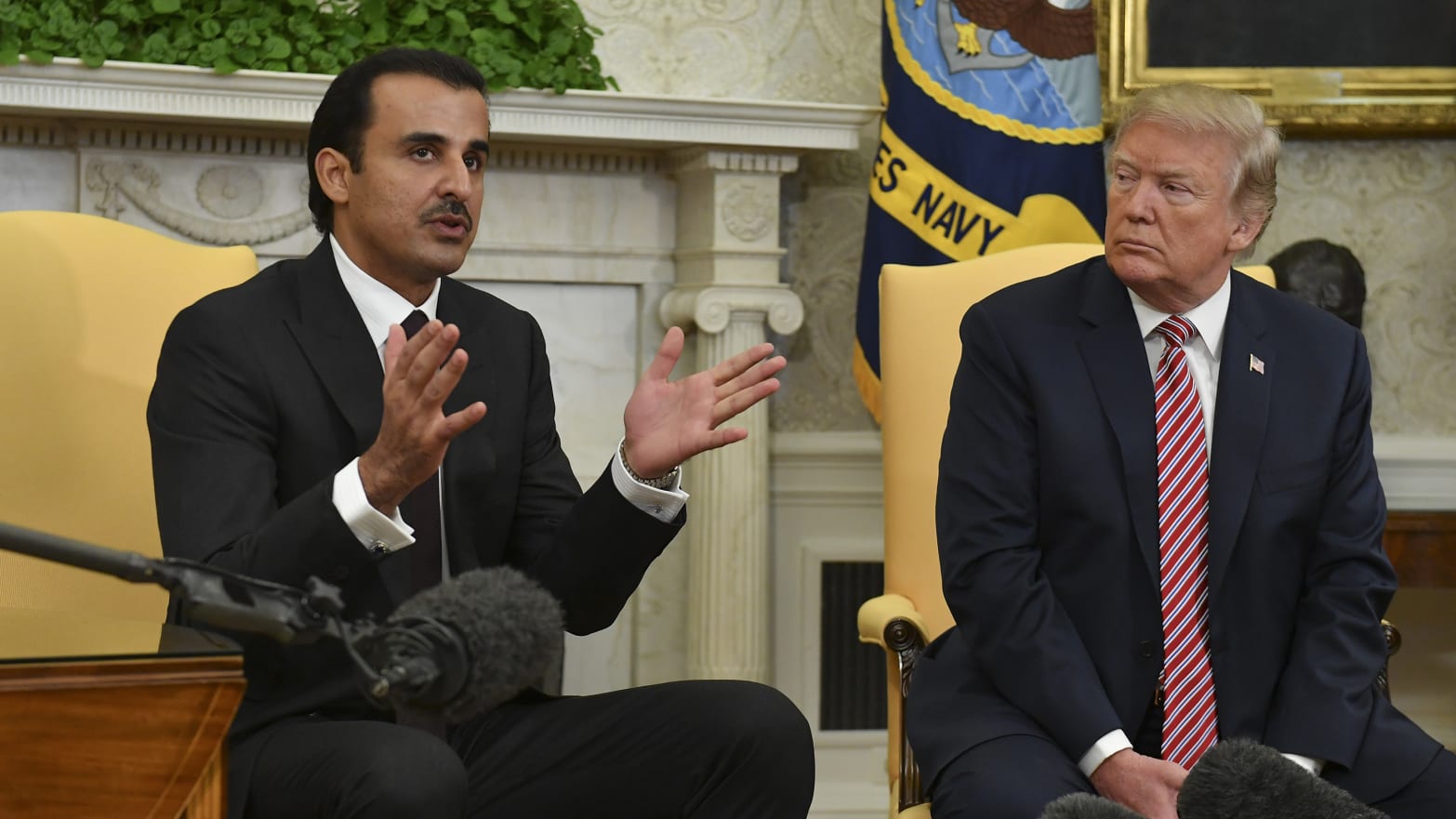 The sovereign wealth fund has built up a huge European portfolio through stakes in companies including Deutsche Bank Credit Suisse London Stock Exchange and Volkswagen
"Our objective is to balance our portfolio…currently we have a little bit of concentration in Europe and having this allocation toward the US market is to balance the portfolio," he said.
In the United States, the fund is focusing on "classic" sectors such as real estate, financial sector and technology, Mansour Ibrahim al-Mahmoud mentioned, adding this was until the QIA revisits its strategy in the near future. "We have already accelerated and we have done several investments in technology and we will keep the momentum until we increase our pie," he said.
He the Deputy Prime Minister and Minister of Foreign Affairs Mohamed bin Abdulrahman al-Thani and the US Secretary of State Michael Pompeo also signed an MoU in the field of education to continue building and sustaining key partnerships in the fields of primary, secondary, and higher education; English and Arabic language instruction; student advising; promoting academic exchange; and facilitating a wide range options of study abroad that enable students to achieve their personal and professional goals.
The two governments also signed a Statement of Intent (SOI) to work together to enhance cultural understanding and people-to-people connections between the US and Qatar, in order to foster mutual understanding, promote intercultural dialogue, and support the shared ideals of tolerance and appreciation for diversity.

---
QATAR AND THE WORLD CUP
The state's position as a sports hub is forming an increasingly important part of its reputation and image. When Qatar was awarded the right to host the 2022 FIFA World Cup in 2010, it marked a breakthrough in sporting development not only in Qatar, but the wider MENA region. The state has hosted a wide range of high-profile international sporting events, which has paved the way for the country to become more than a place for the world's leading athletes to perform for a few brief weeks at a time.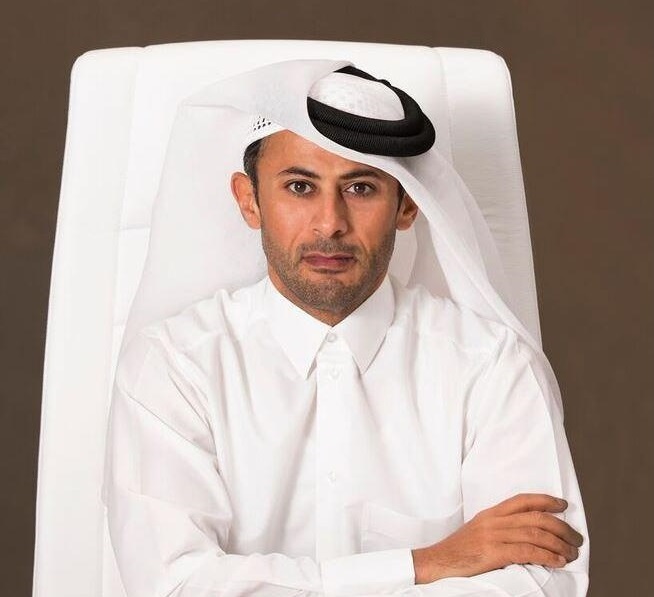 Qatar's development as a global sporting center has catalyzed the growth of organizations and companies that aim to leverage the growing concentration of sector expertise in the state and export it worldwide. Two of the most important institutions in this initiative are the Aspire Academy for Sports and the Aspetar Sports Medicine and Orthopedic Hospital, both are under the Aspire Zone Foundation (AZF). The zone is an integrated complex of sports facilities and institutions, established for the 2006 Asian Games, and includes the Aspire Dome, the world's largest indoor, multipurpose sports stadium, and the 40,000-capacity, FIFA-accredited Khalifa International Stadium.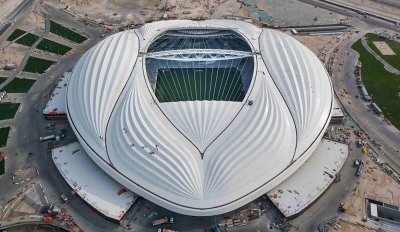 As Mohammed khalifa Al Suwaidi – CEO of Aspire, points out, "Aspire Foundation is transforming Qatar into a sport hub for all the Middle East, North Africa and Europe, providing state-of-the-art facilities and education for elite athletes from around the world and future athletes. Without synergies you cannot survive, that's why we have branched out into different sectors with strategic partnerships in hospitality, Telecom, entertainment, technology allowing Aspire to become a key player in the upcoming FIFA World Cup in 2022."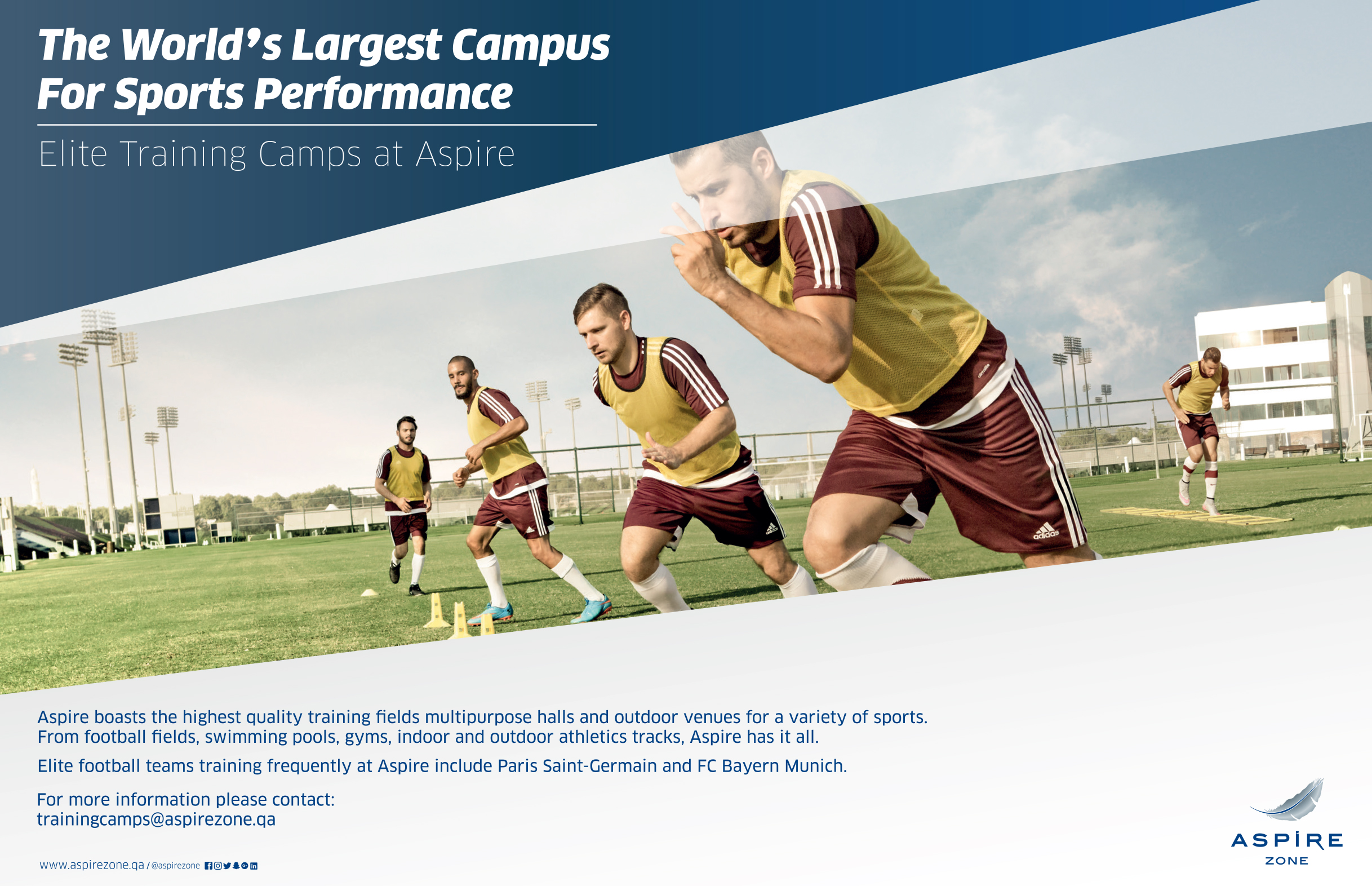 ---
QATAR'S HEALTHCARE: AN EXAMPLE IN THE MIDDLE EAST
Qatar's health system has been ranked first in the Middle East and 5th best in the world by the 2018 Legatum Prosperity Index. The annual index measures and ranks the health of people living in 149 countries. Qatar's health ranking within the Legatum Prosperity Index has risen in the past 10 years, advancing from 27th in the world in 2008 to 5th place at present.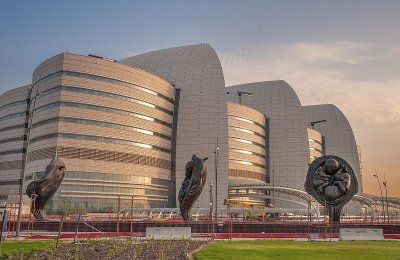 Qatar's healthcare sector will be contending with a larger, older and sicker population in the coming years, according to a new regional report that forecasts the nation's health spending will double to US$8.8 billion by 2020. In line with a social conscious and progressive vision, Qatar is pushing forward with an all-encompassing healthcare improvement initiative using Public Private Partnerships (PPPs). Qatar has launched the second phase of its ambitious National Health Strategy. The plan will focus on preventive health care in hopes of addressing the rising prevalence of non-communicable diseases. Meanwhile, ongoing efforts to develop the private care sector have seen Qatar loosen regulations of foreign investment.
Earlier in September, the Prime Minister and Interior Minister were present for the inauguration of a new healthcare center in Al Waab, set to serve up to 35,000 people. The center was funded by the Primary Health Care Corporation (PHCC), another government agency that runs 25 such facilities across the country.
Setting an ambitious goal of pro-viding high quality integrated family medicine model of care in the country, the Primary Health Care Corporation (PHCC) recently launched its Corporate Strategy Plan 2019-2023. There are six priority areas, 20 strategic goals and 80 strategic activities in the program. The priority areas are: High quality integrated family medicine model of care; focus on preventative health, highly skilled and motivated workforce, strong patnerships with patients, families and communities; enhanced primary care system and collaboration for care and patient safety
Dr Mariam Abdulmalik, managing director of PHCC, highlighted that the new plan will be very important for Qatar's healthcare system.
"Qatar is entering a new era of healthcare delivery; PHCC has the right outlook to think in terms of integrated care for further development of Qatar's healthcare system."