Mike Bloomberg Doubles Down On Anti-Muslim Policy Like A Lot Of Leaders Before Him
On Thursday, previous New york city City mayor and Democratic presidential prospect Mike Bloomberg doubled down in a recently released PBS interview and protected the extensively slammed monitoring program that targeted, profiled and spied on Muslim Americans in the city.
" Did you think it was necessary to single out Muslim Americans because method and would you do that as president?" asked "PBS NewsHour" anchor Judy Woodruff.
" There's no concern about where the dreadful individuals– who devoted the terrible atrocities of the 3 airplane crashes and all individuals getting killed– where they came from, so it was the natural place to go," Bloomberg responded.
For nearly twenty years, government agencies locally and nationally have carried out policies, like the New York Police Department's surveillance program, that targeted Muslims under the guise of nationwide security. They've produced no substantial gains while significantly undermining Muslim Americans' civil rights.
" When political leaders are not held accountable for their policies and legislation that negatively affects marginalized neighborhoods, we just continue to see the development of those types of policies," said Hoda Hawa, director of the Washington, D.C., workplace of the Muslim Public Affairs Council.
In spite of many calls by advocacy groups for Bloomberg to ask forgiveness and condemn the police surveillance program, the billionaire stood his ground in the PBS interview and even went on to state that spying on American Muslims was "a natural place to go."
" However it wasn't a religion that killed them," said Woodruff, referring to the Sept. 11 victims.
" All of the people originated from the exact same place and all that came were from a place they happened to be one religious beliefs," stated Bloomberg of the 9/11 terrorists. "And if they 'd been another religious beliefs, we would've done the very same thing."
Muslim rights advocates stated they were alarmed by Bloomberg's steady conviction and deeply worried over his inflammatory remarks implying that the Muslim neighborhood deserved to be surveilled.
Farhana Khera, the executive director at Muslim Supporters, told HuffPost that Bloomberg's latest remarks just made things even worse.
" He has a commitment to correct the record and stop misinforming the general public about what this program was, and certainly the legalities of it," said Khera.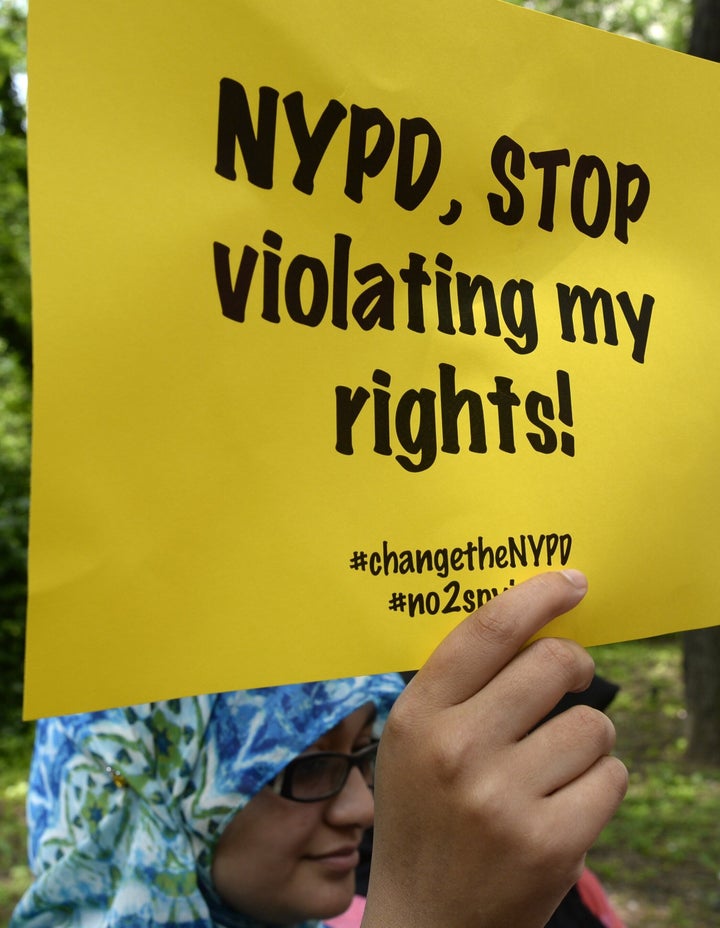 The NYPD surveillance program, which was exposed in 2011, put undercover police officers and informants in primarily Muslim communities where they surveilled mosques, took photos of worshippers and hung out in Muslim-owned companies and hookah bars. The NYPD didn't stop its efforts at city or perhaps state lines, spying on individuals in New Jersey and Connecticut consisting of students at local universities outside its jurisdiction.
New york city City's surveillance program was not the first time Muslim civil rights were disproportionately targeted in the wake of 9/11 In 2002, President George W. Bush implemented the National Security Entry-Exit Registration System (NSEERS), a program that signed up all male foreign nationals 16 years or older from 25 mainly Arab and Muslim-majority countries
Like the NYPD program, the federal effort did not lead to a single terrorism conviction and was mostly described as a policy failure that served only to damn Muslims.
Even after the Department of Homeland Security ended the program throughout the Obama administration, not a single politician was held accountable for the damage caused upon the Muslim community. In 2015, then-candidate Donald Trump did not hesitate to follow in the steps of NSEERS and state he would " definitely" require Muslims in the U.S. to register in a database.
" NSEERS never ever attained a single terrorism-related conviction and it violated people's rights. Yet there was no genuine significant responsibility for that sort of program," said Hina Shamsi, director of the American Civil Liberties Union National Security Job, which promotes for national security policies in line with the Constitution and civil liberties.
The Counter Violent Extremism (CVE) project, established by Homeland Security in 2015, is another problematic program that disproportionately targeted the Muslim community at big. Civil liberties companies compete that it was both inadequate as a technique and prejudiced in practice.
According to the CVE web page, the program was created to take " proactive procedures" versus extremism by hiring community leaders to help the government in identifying those who may be "at danger of ending up being violent extremists." In exchange, their neighborhoods would get countless dollars in grant cash.
But in truth, the CVE program, like NSEERS and the NYPD security, only assisted to enhance false Islamophobic stereotypes that Muslim Americans posture a serious risk of terrorism. ( Several research studies have revealed that far-right domestic terrorism has actually ended up being a more alarming risk to the American public than groups like ISIS or al Qaeda.)
These programs utilize religion and nationwide origin as a proxy for hazard or suspicion when what they are is absolutely nothing but policy based on suspicionless bigotry.
Hina Shamsi, director of the American Civil Liberties Union National Security Task
" These programs utilize religion and national origin as a proxy for hazard or suspicion when what they are is nothing however policy based on suspicionless bigotry," said Shamsi.
Recently, several states and nonprofits have rejected the CVE grants over concerns that the program unfairly profiles and damns Muslims.
Supporters stay concerned, nevertheless, that the official failure to acknowledge and take duty for the serious damages resulting from these programs motivates making use of comparable programs in the future.
" There's always the threat that we will return to really awful policies," said Shamsi, "given that there's been no significant responsibility for these massive rights abuses."
Calling all HuffPost superfans!
Sign up for subscription to become a founding member and help shape HuffPost's next chapter